Ogre Retiarius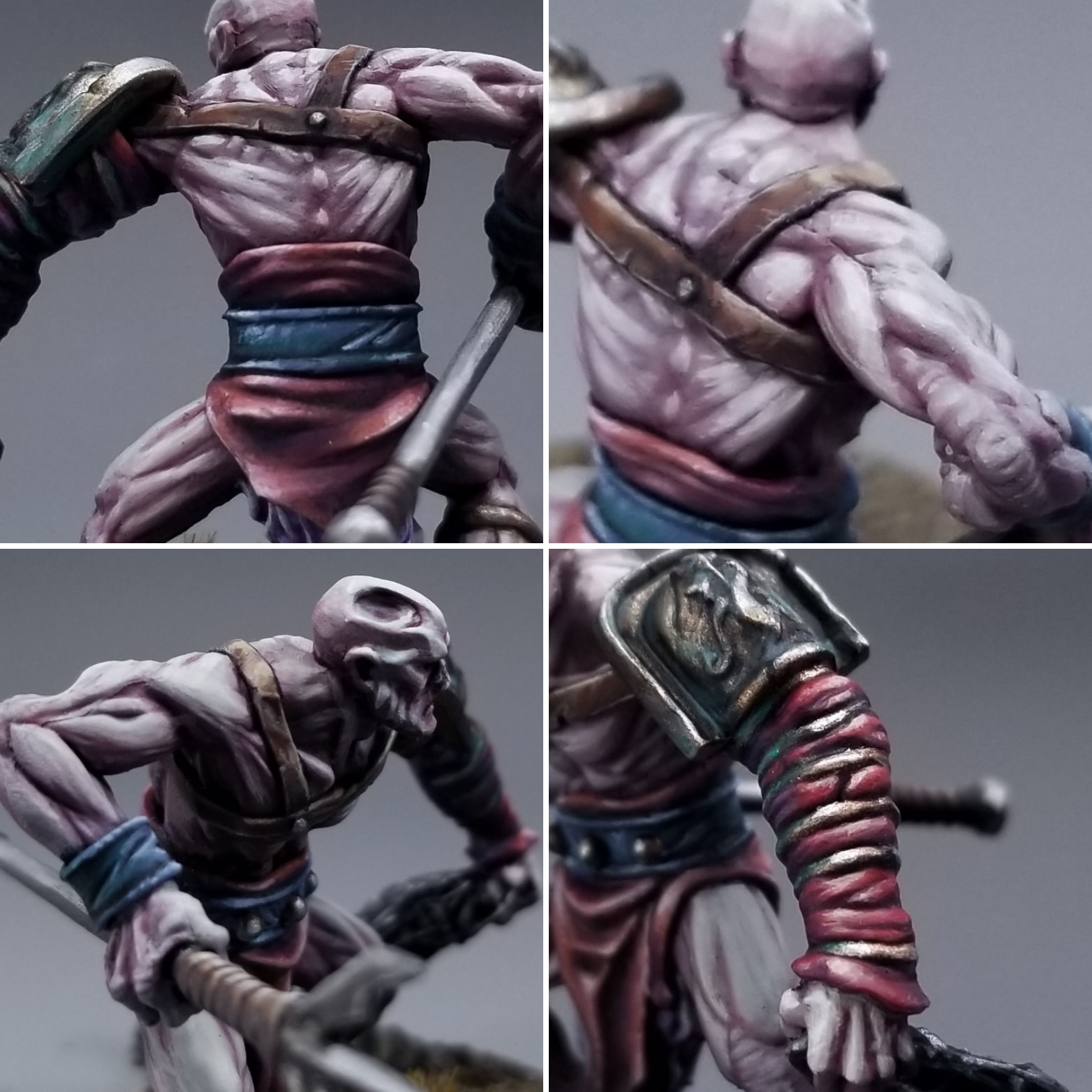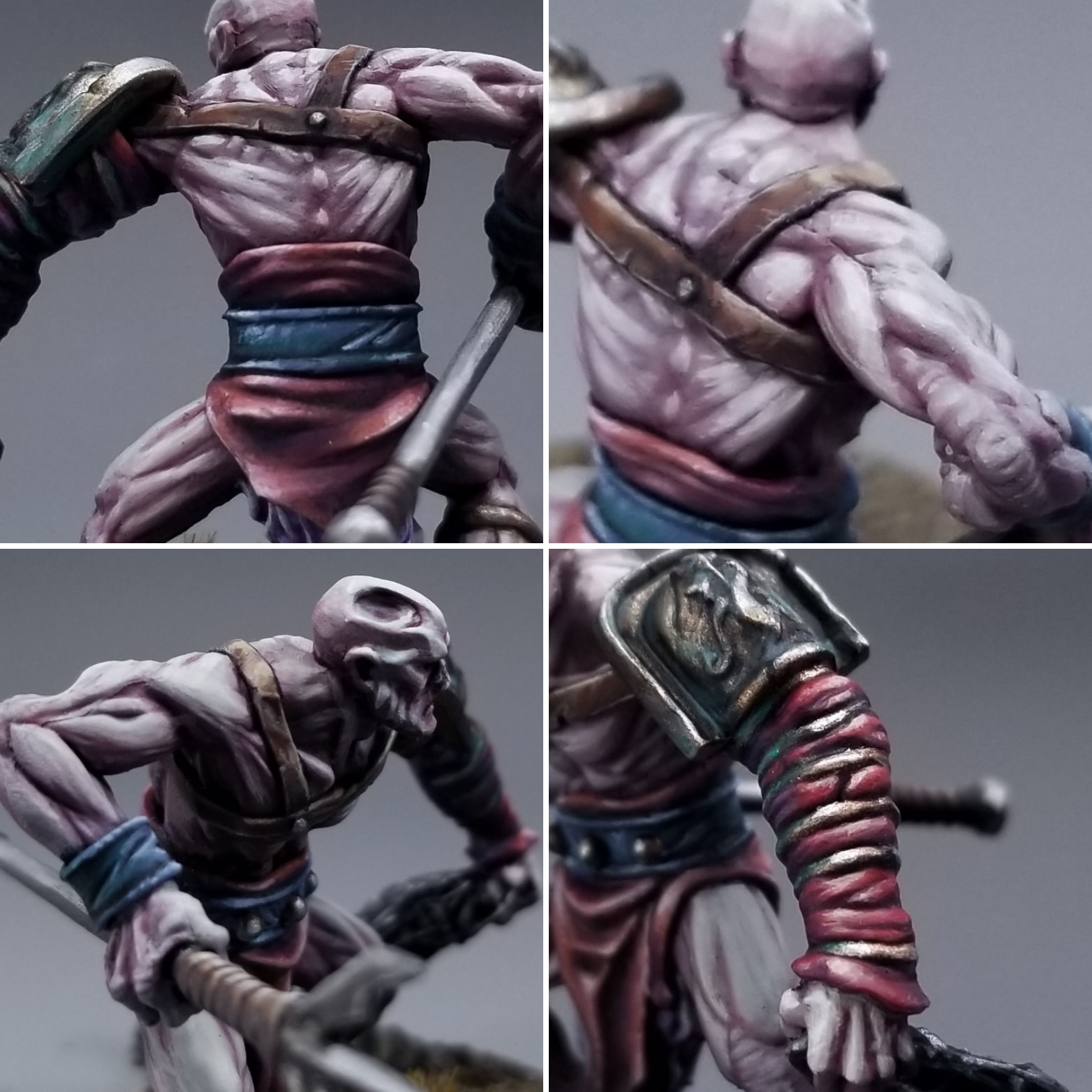 Ogre Retiarius
Ogre Retiarius with Character Card and Upgrade Card.
The origins of the ogres is shrouded in myth. Some insist they are descended from gods, while others say they mixed their blood with giants. No matter the origin, the ogres are a cruel race of degenerating immortals. Their minds are fragmented and their bodies distorted by countless centuries.
The retiarius dons the visage of a horrible god to reenact grim acts in the arena. His mind is caught between the ancient days of glory and the dark shadows of our present world. He is doomed to wander the path fate has lain before him.
The Ogre Retiarius is the very definition of a skirmisher. He is at home right in the middle of the action. Bringing his wicked trident and entangling net to bare, he is the standard by which all other fighters should be measured. The Blood Sport ability allows him to recover health mid combat as he is invigorated by bloodshed.
This model kit includes
1 Ogre Retiarius miniature cast in white metal and supplied with a 40mm base
2 head options, so you can assemble your gladiator with or without a helmet.
1 Ogre Retiarius character card
1 Veteran's Edge, Tactic upgrade card.
Painted by Malev Minis! https://www.facebook.com/malevminis/
This white metal miniatures are supplied unassembled and unpainted, and should be washed with warm water and soap before painting. Not for babies.